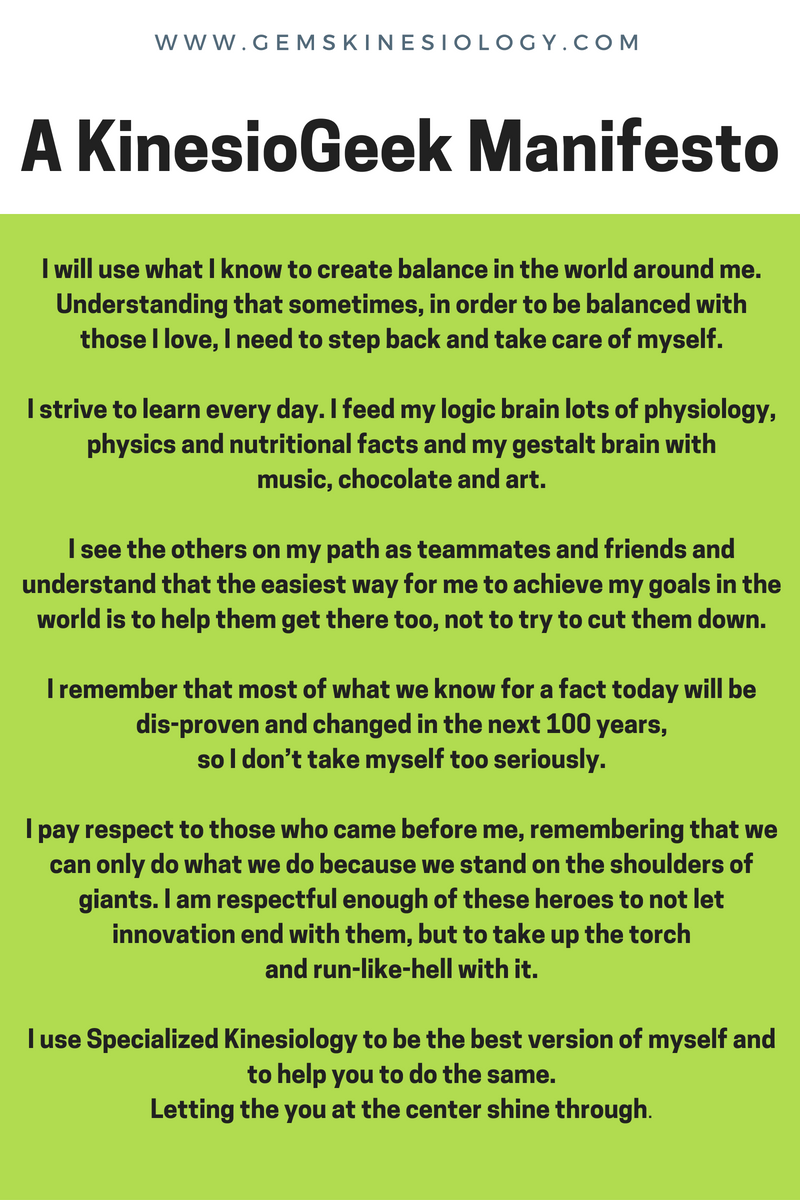 KinesioGeek is a term that I began using jokingly to refer to my own brand of nerdiness a few years ago and I was surprised when others began using the term themselves. I realized I had struck a cord – this was something we could identify with. Do we need a manifesto? Not really. But this is what I stand for in my industry in a nutshell, and if you want to stand with me I am thrilled to see you here!  To read the magazine, check out gemskinesiology.com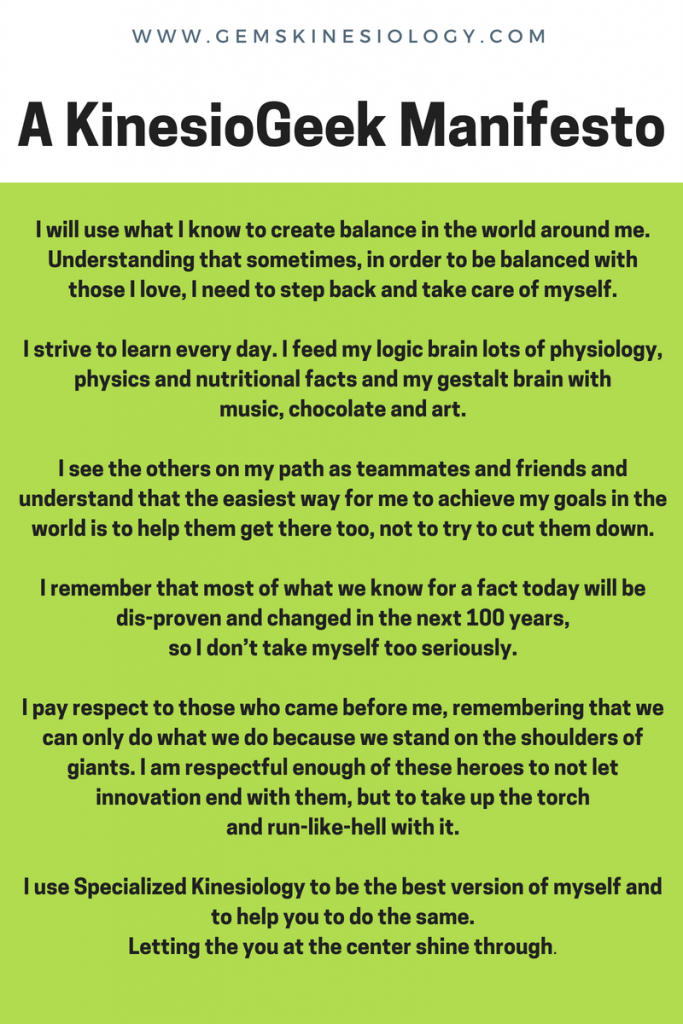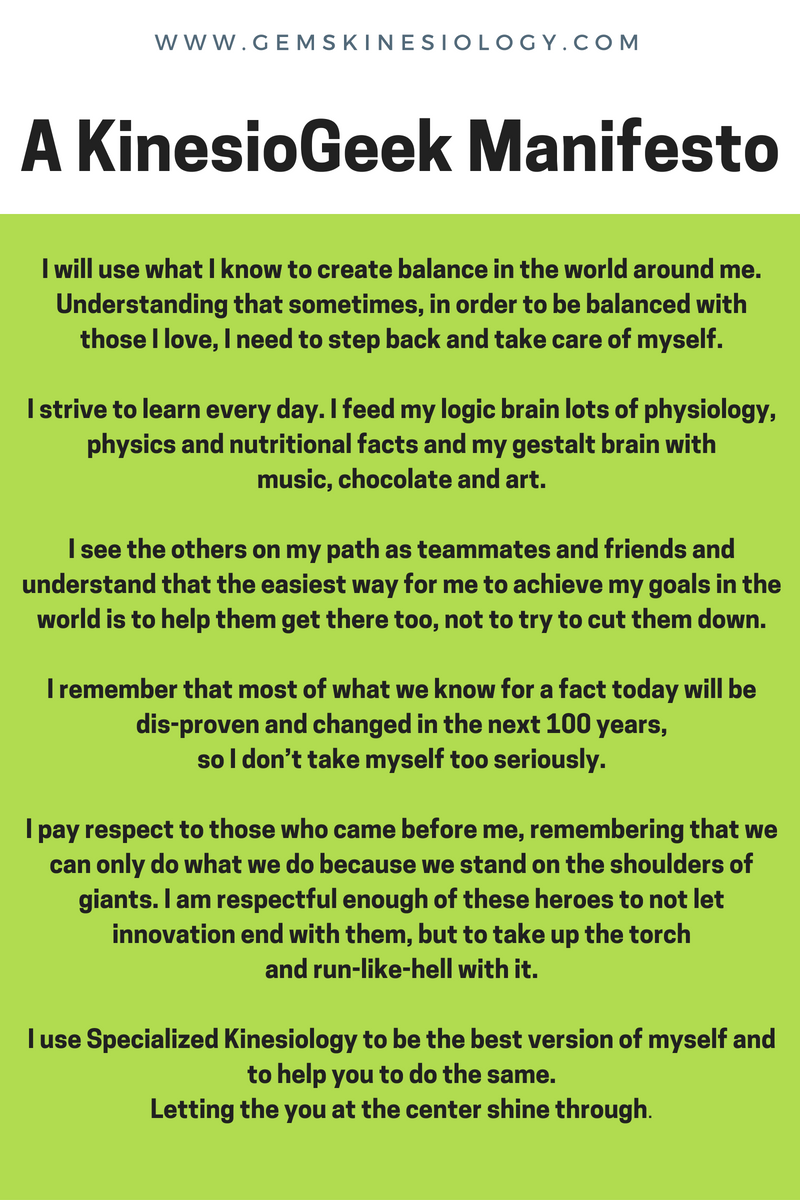 And in text below for those who can't see the image properly:
I will use what I know to create balance in the world around me. Understanding that sometimes, in order to be balanced with those I love, I need to step back and take care of myself.
I strive to learn every day. I feed my logic brain lots of physiology, physics and nutritional facts and my gestalt brain with music, chocolate and art.
I see the others on my path as teammates and friends and understand that the easiest way for me to achieve my goals in the world is to help them get there too, not to try to cut them down.
I remember that most of what we know for a fact today will be disproven and changed in the next 100 years, so I don't take myself too seriously.
I pay respect to those who came before me, remembering that we can only do what we do because we stand on the shoulders of giants. I am respectful enough of these heroes to not let innovation end with them, but to take up the torch and run-like-hell with it.
I use Specialized Kinesiology to be the best version of myself and to help you to do the same. Letting the you at the center shine through.
What do you think? What is missing that you would add?
Be Amazing!
Alexis