Alexis suffers from a severe case of 'gypsy feet' which keeps her from staying put for very long at a time. Canadian born, she moved in 2016 to Costa Rica with her family to live in the jungle. Send her an email at happy@alexiscostello.com or call 1-250-681-3391 to make an appointment or inquire about retreats and classes.
Click here for the new book: Holistic Freedom,10 Rules to creating the holistic business of your dreams (and have fun doing it!)
"Thank you so much for everything you have done to make my first half marathon a wonderful experience! I had a great time – injury free! – and look forward to many more! And thank you for the wonderful treatments today that will certainly speed up my recovery!"

Betty D. – Vernon, BC
In the Media, recent interviews:
2019: Guest on the 'As1Kinesiology Podcast' – Link to the Podcast
2019: Interview with Knowlative – Link to the video
2019: Interview about the new Book – Link to the video.
2018: Interview with ESP Parent in Canada about using Touch for Health as a mom and how it can benefit mothers and children. Link to the video.
August 2017: Interview with Women Up! Radio out of the UK explaining Specialized Kinesiology and what it can do for women. Use the link below to listen.
https://womenup.global/alexis-costello-what-is-empowerment-without-mind-body-health-what-specialized-kinesiology-can-do-for-women-2/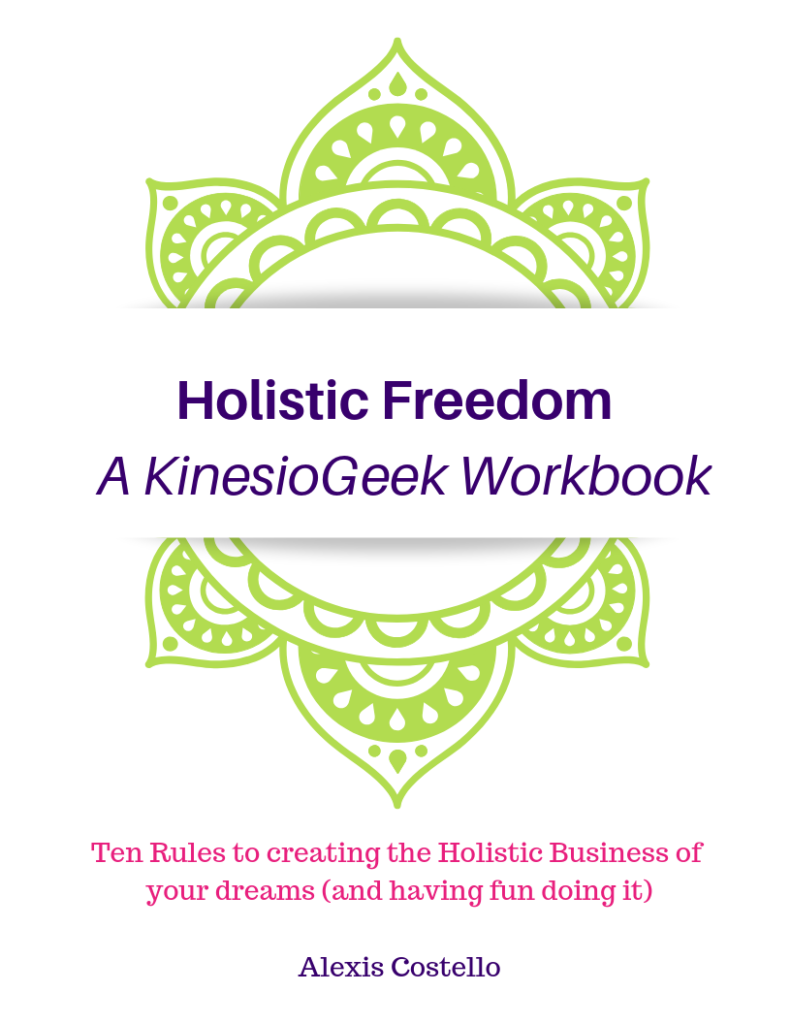 Contact Information
happy@alexiscostello.com