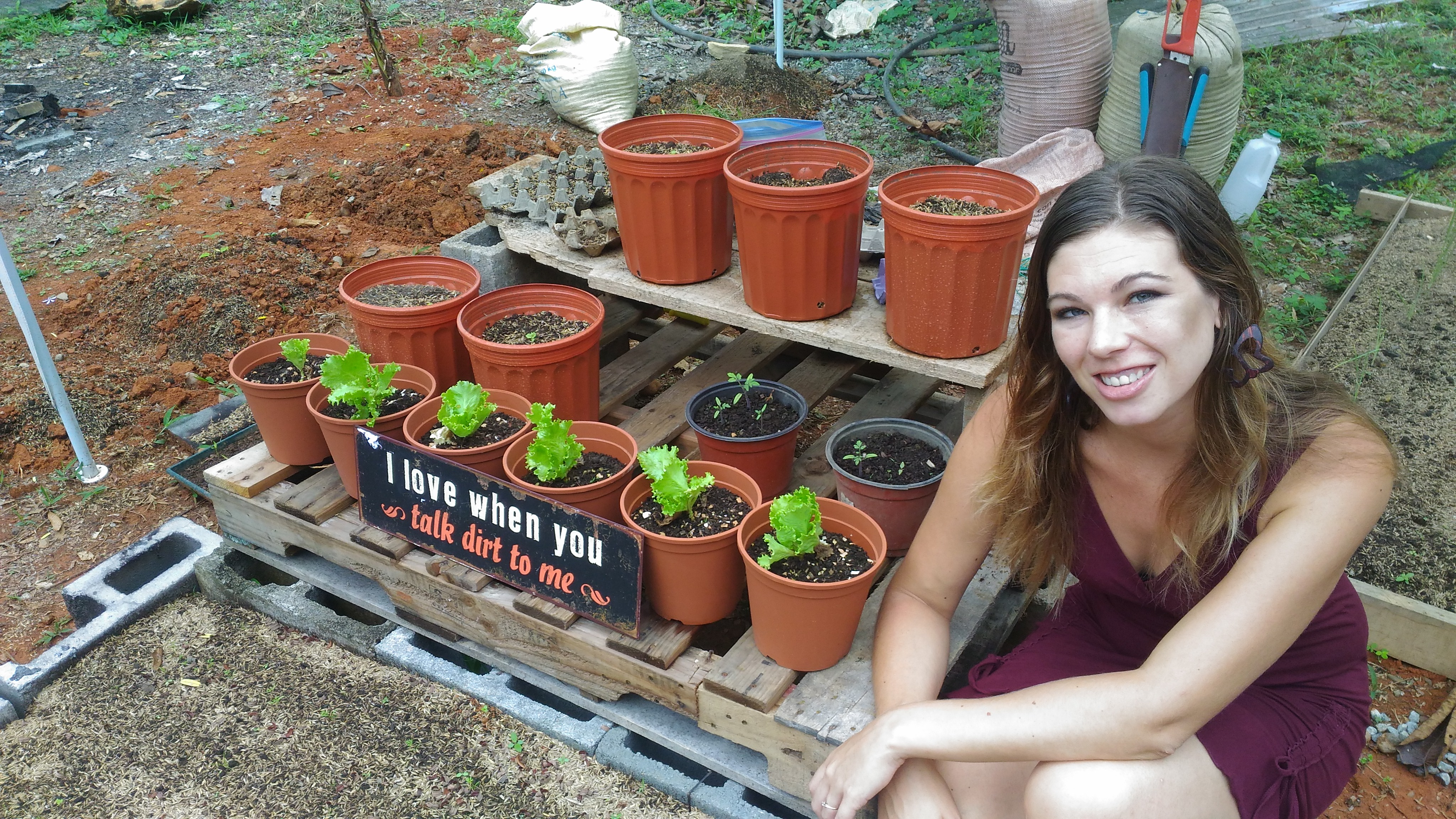 Dreaming of permaculture: our journey to Costa Rica
Written for Health Action magazine
It started twelve years ago during a Saskatchewan winter. Having just finished my training in herbology and sick-to-death of the cold, I came to the conclusion that I wanted to study herbs in the rainforest. It sounded like a whim and people laughed it off, but I began to do some research and my husband and I created a five-year-plan to move back to BC, pay off student loans, and embark on a six-month trip to see what I could learn about medicinal plants somewhere warm with gorgeous beaches.
We chose Costa Rica for a few reasons. One, it has more protected rainforest than any other country. Two, it is more politically and economically stable than most other countries in Latin America, meaning that it is also safer and as we were travelling with our twin seven-year-olds, safety was a huge concern. Three, CR has several distinct microclimates, so the environment ranges from near desert to cloud forest to hot, humid jungle. These microclimates are all ideal for growing different types of plants, so the herbs used for medicine varies greatly depending on the area.
The trip went well. We wandered all over the country, speaking with indigenous people, visiting world class Botanical Gardens, and spending time with shaman, 'brujas' (witches) and curanderos (curers), as well as hippie expats who had moved here with the idea of living off the land. The only issue was that, after spending about four months there, we didn't want to leave. Though we missed our family and friends, it had begun to feel like home. When we returned to Canada we wrote up a new five-year-plan: to return to CR and attempt to live off the land.
As I type this, I am sitting outside at my dining room table, looking out into the jungle, being serenaded by a howler monkey (which is similar to being serenaded by a freight train) and scratching at the myriad of fire-ant bites I acquired while gardening earlier.
Our property is only about one acre: some of that is primary rain forest, some hillside, a large amount of driveway and some inhospitable cliff. We are trying to purchase a nearby property that would give us some actual farming space, but, like oh-so-many things in Costa Rica, it is not as easy as it seems. I decided that I wanted to get a jump on it, so we are trying to do what we can with the property here and then worry about a proper farm in the future.
Our soil is packed red clay. Really pretty to look at, but a pain to dig up. We have taken some of the area around the house which was set up to have a few pretty jasmine shrubs and created some beds by digging down and breaking up the earth, then mixing in compost-soil, ashes and granite chips (to help alkalize our super-acidic dirt). It seems our entire property sits atop a giant hill of fire ants whose stinging bites make you want to scratch your legs off. I am literally scarred for life.
I have divided the huge circular driveway in half and declared one side garden space. We are researching small space gardening and trying to figure out how many vegetable plants and fruit trees I actually need in order to feed my family. It's so different from gardening in Canada where my mountain home with limited sun exposure meant an extremely short growing season. Here, with a little love and some babying, salad staples like lettuce, tomatoes, peppers and cucumbers can be planted year round and the same plant will sometimes flower and fruit more than once. I am hoping that with some good planning, this tiny piece of land will take care of us. In return, I am working to improve the soil and work in harmony with the jungle.
As part of this self-sustaining lifestyle, I'm working on a shoe-string budget, which means recycling and repurposing old construction materials and McGyvering things together, rather than simply purchasing everything I need. For example, a makeshift greenhouse created out of an old plastic event tent and some insect netting. See, the point of a greenhouse here isn't to keep the heat in, but to provide shade in the dry season and break up the huge torrential rains in the wet season, so I have set up the event tent and cut out panels which I have sewn the netting into in a couple places. If this sounds tedious, that's because it really, really is. We have brought in 1500lbs of dirt, which I have completely distributed already into some raised beds, planting trees (mandrinos, mangoes, bananas, avocados, manzana de agua and papaya), starting seeds in old egg cartons and filling a giant potato bin. Pineapples are relatively easy to grow from stems (though they take awhile to fruit and require patience), and actually like this weird clay dirt, so we have been planting the tops as we enjoy the fruit and hopefully will have a decent crop in a couple years. Throw in some yucca, sugarcane and a selection of herbs and you have an idea of what's going on here.
We are working hard, but it's a different pace of life here. I want to spend these years with my kids (now two 14-year-olds and a 3-year-old) while they need me. I love the idea of them soaking up a new language and culture, learning how to feed themselves and create their own space while being responsible to this beautiful environment. My husband has been self-employed for years and I used to own a natural health centre, so we worked long hours and would catch up on accounting/orders/advertising/trouble shooting in the evenings, running full out just to stay in place. While I loved my business, co-workers and clients, it was time to change the dynamic. I have always enjoyed good health with my Specialized Kinesiology training and herbalogy background, but I feel really great here; all the issues I had that could be filed under the effects of stress have kind of melted away.
This life isn't for everyone. At some point, every single day, I feel like this is simply too hard, too different. Like I would pay anything to have everything around me be clean, dry and mold-free for a few minutes. But then, something amazing happens: there are monkeys playing in the trees, or I see new shoots and blossoms on my plants, or my little guy starts yelling something in Spanish. And I think this is perfect and worth the 10 years of planning, the ant bites, the chaos. As they say here, it's 'Pura Vida', or 'Pure Life!'
Be Amazing!
Alexis