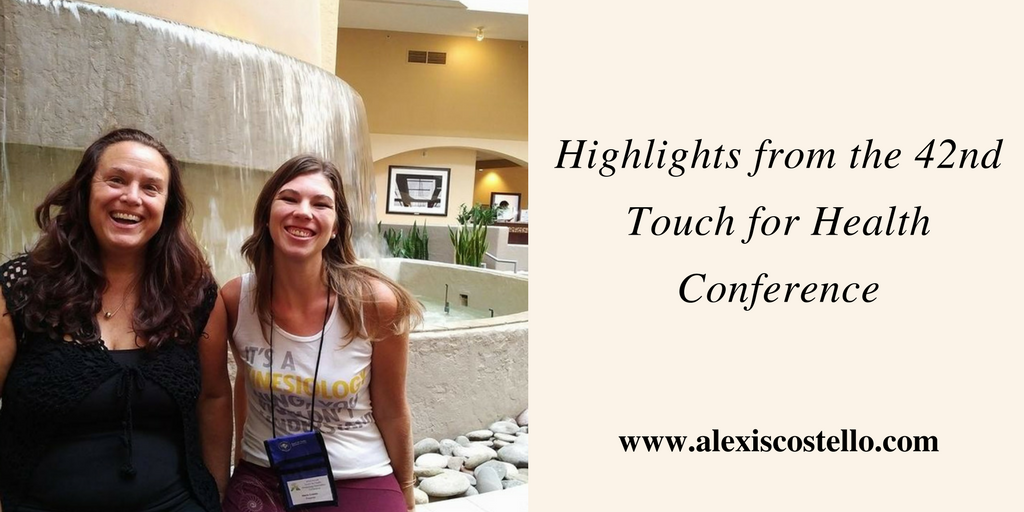 Highlights from the 42nd Touch for Health Conference
The TFHKA (Touch for Health Kinesiology Association) recently held their 42nd conference in Kansas City, MO. I'm not going to extrapolate all of the reasons why you should consider attending a conference in general – though if you are interested, you can click here to find an article where I do precisely that – instead, let me share a few highlights of this conference in particular.
I arrived a couple days early in order to take a pre-conference workshop; biokinetics, taught by Wayne Topping. As soon as I heard that Wayne would be teaching a workshop, I signed up immediately, then figured out what it was and how it would be useful to me afterward.
Yep, he's that good.
Attending the workshops is fantastic because, while most presenters at the conference will try to teach you some little technique that will help your practice during their stage time, it's not the same as having a couple days to dive into a subject. Wayne is gracious and generous with his knowledge which makes him both approachable and easy to learn from. If you are interested in learning more about some of the classes he is currently teaching, you can visit his website here.
Then the conference began with a welcoming address by Matthew Thie in keeping with tradition. One of the fun things about listening to Matthew is understanding that we can play with the concepts and ideas of TFH while remaining true to them. Things can be put together in new ways with a new focus to attract specific groups of people. His presentation this year felt like permission to explore new formats for teaching TFH – starting up a system where people could come learn a few bite-sized chunks of information each week for example, rather than committing to a whole level at once. It lines up nicely with his oft-repeated mantra of 'try it, you'll like it!' the idea being that after people can see clearly the results of learning a few small self-care techniques, some will want more.
A highlight reel from this year, from my perspective:
Hearing everyone's TFH stories at the gala dinner and understanding just how much experience in this work is contained in such a small room.
Lunch with Sheldon Deal and his wife Cindy and hearing their stories about their travels, his families' history with the chiropractic field, and the fact that he was the doctor who attended her delivery of every one of their four children (she has a story of traveling to Costa Rica when she was nine months pregnant, but they weren't worried because he had his doctor's bag!).
Wayne's wonderful evening presentation and then seeing several people walking around with iodine stains on their wrists the next day as they experiment to see if there's a deficiency.
People playing "Name that Tune!" with sound clips peppered throughout Doug's presentation of SIPS (Stress Indicator Point System) kinesiology.
Laughing until we were literally in tears over a blinking light with my roommate. Don't ask.
Receiving a HeartSpeak balance from Anne Jensen and feeling all my sadness about a certain situation melt away.
Receiving an undefinable balance (seriously Scott, what do you even call that?) from a new friend that made my back feel markedly better, despite travel, lack of sleep and an abundance of wine.
Giving sessions and watching people shift over the course of the conference.
Watching old friends launch a new project
Standing at the front of a room where I can look out and see the faces of so many people I admire in this field, feeling honored and grateful for their support.
As you can see, some of the highlights come from the actual presentations, but some are just from the experience of being with these people over a period of time. And this is the tip of the proverbial iceberg, if I had the time I could keep going!
Next year's conference is going to be in Malibu. I hope to see you there!
If you are curious about Touch for Health as a modality and what it can do for you, click here to learn more.
Be Amazing!
Alexis