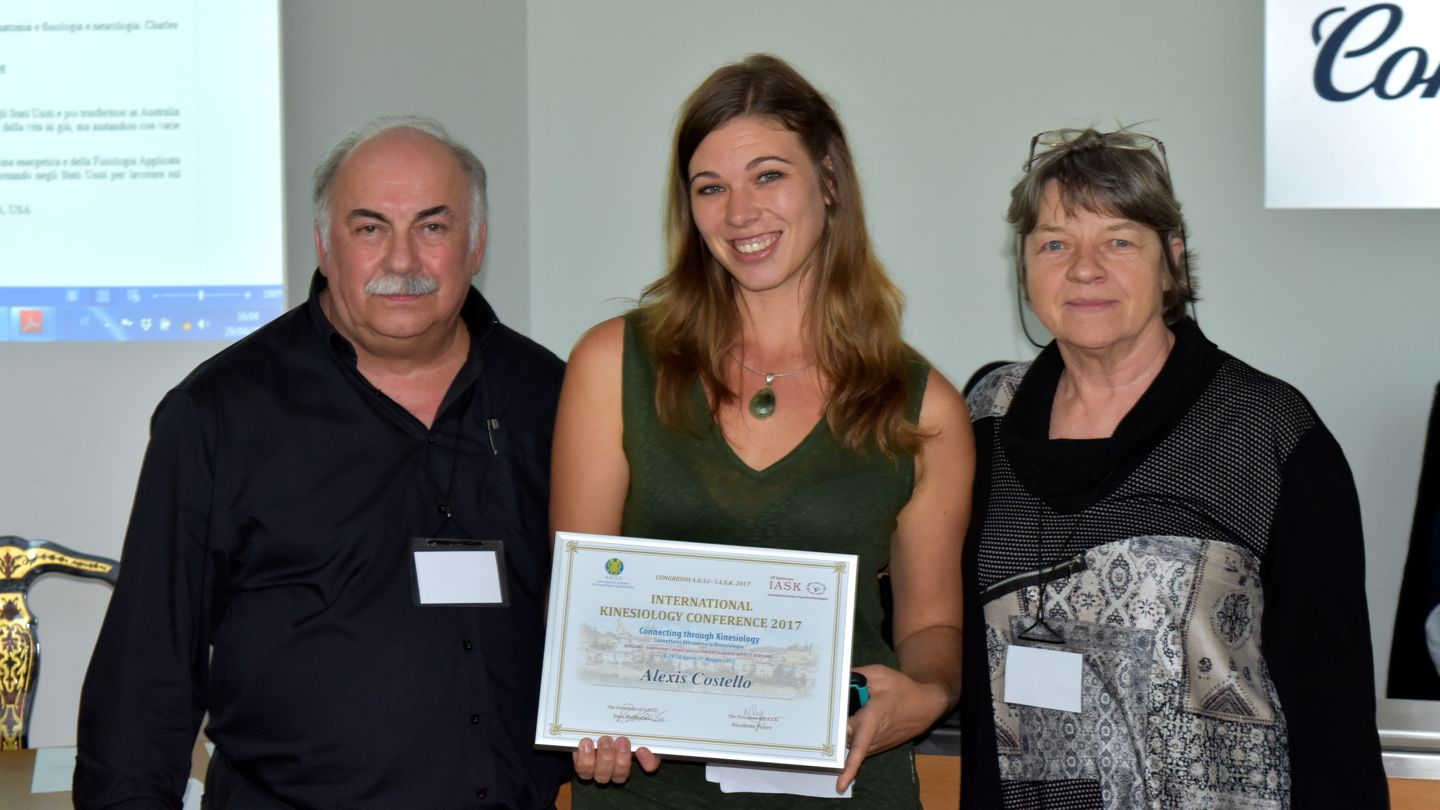 IASK Meeting of Associations and Conference in Bergamo: A few thoughts.
I don't often write about my travel experiences. After all, this isn't a travel blog; it's about health. But when my love of tromping about in far off places meets my passion for Specialized Kinesiology? Well that's about as good as it gets!
In April I attended the 4th Annual Meeting of Associations in Bergamo Italy as a representative of the IASK (International Association of Specialized Kinesiology) Board and speaking on behalf of the Canadian association as well (CanASK).
Top 3 reasons (in my opinion) why the MoA is a good idea:
Many of the challenges encountered by Specialized Kinesiology associations are universal – in discussing challenges as a group, we see that other countries are experiencing the same issues and we get to see how they are choosing to deal with them. In this way, we can help each other.
Specialized Kinesiology is still kind of a weird field. In most countries we have no official recognition. Many of us work alone in an office seeing clients all day (which is absolutely amazing), but never see peers in our industry (which is kind of lonely). To be able to connect with people who speak the same language as you (metaphorically) is fantastic and can be a much-needed recharge.
When there are big questions that have complicated answers – questions of ethics, standards, etc. – a group offering a variety of people from very different backgrounds but with a shared interest come up with some pretty interesting ideas.
Immediately following the MoA was a joint conference between IASK and the Italian kinesiology association AKSI. Three days of presentations from international delegates and Italian doctors, researchers and practitioners. Truly amazing.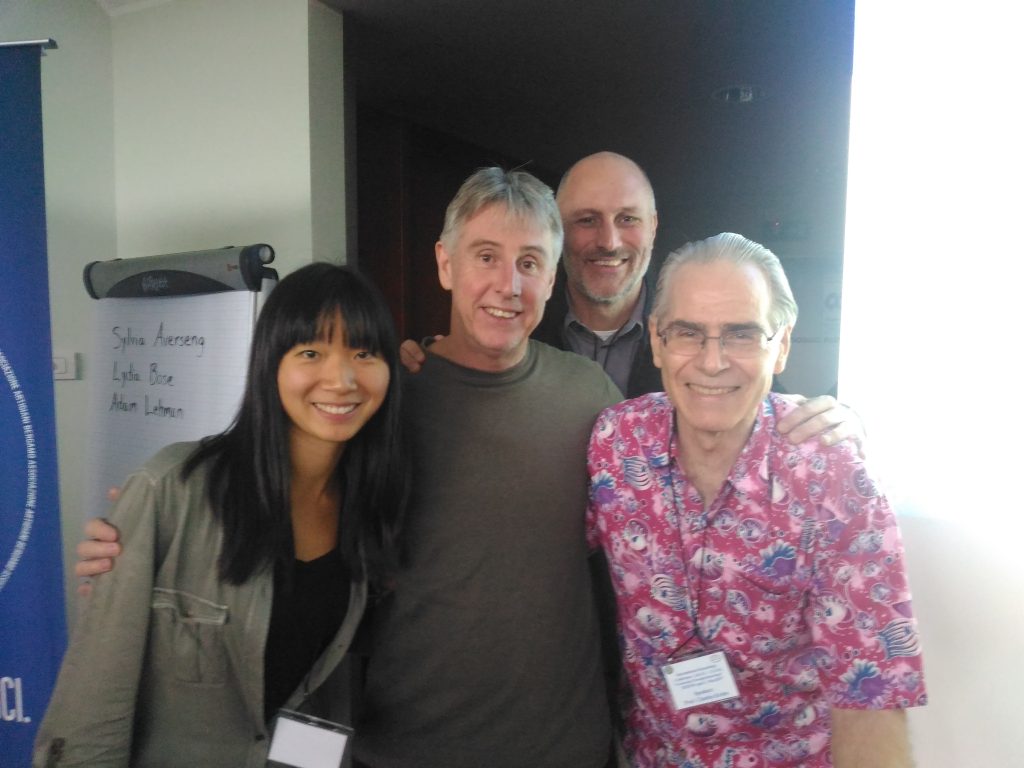 A few personal highlights:
Making new friends from Germany, Italy, Hong Kong, the UK and Sweden to name a few, while also getting to catch up with people I know from previous conferences. Much hugging ensues.
Listening to research on such diverse topics as the connection between cesarean section births and panic attacks, overcoming addiction, how cell phones are affecting your brain and whether muscle testing really works at all.
Watching the 'Philip Rafferty show' where he demos on audience members with fibromyalgia, chronic pain and migraines, effectively taking their pain from barely tolerable to nearly gone. After his presentation, I made the mistake of asking exactly where he was touching to do a TMJ correction that is known to be particularly painful. He showed me by correcting mine. It took 3 days for the feeling in my face to return to normal.
Listening to my colleagues skip fluidly from Spanish to English to Italian, utterly shattering my pathetic attempts at bilingualism.
Not kinesiology related, but this was the best food I've ever had at a conference.
That last point is important. Before traveling to Bergamo for the MoA I spent two weeks traveling through Italy with my family, spending a few days each in Rome, Florence, Venice, Verona and Milan. History – yes. Art – I literally wept at the sight of masterpieces I've seen pictures of in art books since I was a child. Architecture – some of the most iconic structures in the world. But the food!
Let's all remember that I am a nutrition fiend and chef at heart. I loooove food. And if you love food, it's really hard to do better than Italy. Despite walking many miles everyday, I'm pretty sure I still put on weight last month. But no matter – it was worth it!
But I digress.
Why should you care about what happens at a meeting and conference like this one?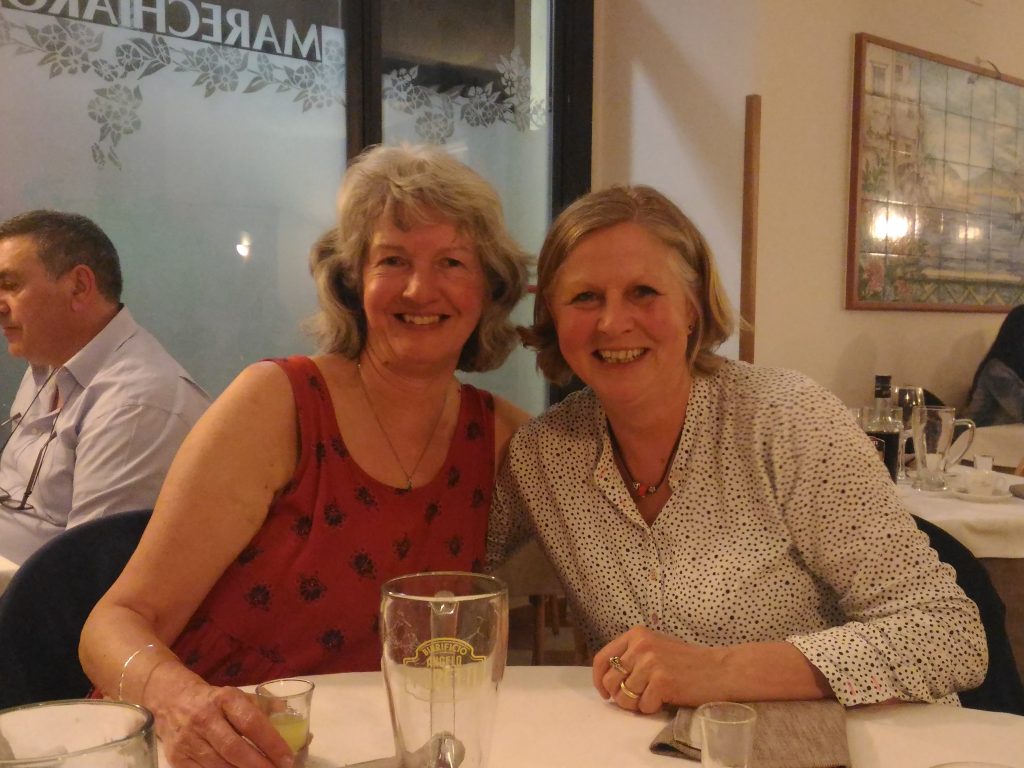 At one point in the MoA, we (the 17 of us in attendance) figured out how many practitioners we represented as a group – the answer was over 3000. Impressive, and yet there are many countries that do not have associations and lots of people out there practicing that have not joined one. What meetings and conferences like this underline for me is that there really is strength in numbers. By working together we help to make Specialized Kinesiology a little more mainstream and a little more visible. When we do this, it makes it harder for critics to dismiss us as quacks or for laws that make it difficult for us to carry on with our work to be passed.
So I guess if I could ask each person interested in this field for something right now, it would be this: support your national association, because they are the ones who can help enforce standards in your country. They make sure your instructors are qualified, help you find other practitioners and courses, and give your career some legitimacy. Support your international associations, because they are the ones who connect the dots and look at the overall trends and the bigger picture. And, if there's any way for you to do so, get yourself to a conference every couple years. You'll thank me.
Much hugging ensues.
Be Amazing!
Alexis
Favourite things about Italy
I'm not going to tell you about the glory of the Coliseum or the awe-inspiring art galleries here – I figure you know about that already. This is just a list of a couple of the small joys of traveling in Italy that I particularly appreciated.
The blending of old and new. For instance, you kind of expect the Coliseum to be on a majestic hilltop somewhere, but it's just part of the city. On my last night in Rome I ended up at the Spanish Steps, not because I was trying to get there, but because I simply turned down a street downtown and saw a towering obelisk at the end of the road and decided to walk towards it. There is beauty and history everywhere.

Friendly calls of 'Ciao Bella!' as restaurants owners try to lure you into their dining rooms at dusk. One particularly enthusiastic gentleman asked my name and then dragged his son out of the kitchen to meet me. I'm not making this up.

OK, I know I mentioned food before, but seriously. Homemade pasta that makes you want to burst into song. And many places had gluten-free pizza, pasta, bread and even tiramisu. A little gelato and semifreddo in the afternoon. Super strong rich coffee, Aperol spritzers, prosecco and red wine to wash it all down. Worth the flight.
Good-bye Italy! You destroyed my favourite sandals and kept my heart. I'll be back someday!