People often ask me why we have moved to Costa Rica. If you are interested in the whole answer, check out this blog post, but the easier shorter answer is that we wanted to try to live a more sustainable lifestyle. Living at a slightly slower pace, in a place where we can grow food year-round.
I have written several posts here about our attempts at permaculture, what's working and what's not, the joys and struggles of chickens, etc. (click here to see what I mean!). But we have recently stumbled upon something that, I think, is going to make the whole process much easier.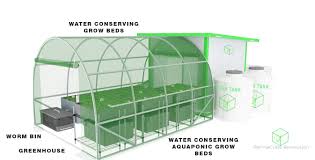 It's called a PermaCube. This is an off-the-grid solution that allows your family to create all the food, water and energy you need. Aquaponics, greenhouse, chicken tractor, solar dehydrator and solar panels, it's a pretty comprehensive system for someone starting out who only has limited space to work with, allowing you to grow a ton of organic food.
Over the next few month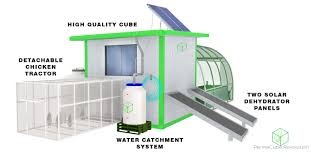 s, we will be building our own PermaCube here in Costa Rica. If you live in the US, Canada or Australia, you can order a system from us composed of pre-fab pieces that can be assembled fairly easily (click here:PermaCube Promo to download a printable PDF with info and prices), but here in Costa Rica, it's a little more complicated than that. As we can't get pre-fab pieces shipped in, we are figuring out the whole thing from scratch, but we already have other families who want us to set one up for them as soon as   possible!
Are you curious?
Check back in with us over the next few months to see progress on construction, what we are growing, etc.